When was the last time you had rice? Rice in Asia, is very much like oxygen. Try skipping rice for the day and see what you think of at night. It's no wonder rice is cultivated on every continent on the Earth (except Antarctica - who lives there anyway?).
In the 1600s, thousands of years after humans started cultivating rice, someone in Japan served the very first rice bowl. Topped with Unagi eel, they called it the Donburi. The dish was created for movie goers to eat while watching Japanese Theatre. Consider it their popcorn.
Nowadays, there is a great variety of donburi available. From fried pork bowls (katsudon) to raw salmon rice bowls (Hokkaidon), it seems like rice with anything on top can be called a Donburi.
With the almost universal love of rice and a Japanese Chef of our own, Daiya Jiromaru, we decided to offer Donburi in our cafe.
Some of the Donburi rice bowls we offer include Premium Don(Seared beef), Yakiniku Don(beef with yakiniku sauce), Chasu Don(braised pork), Salmon Mentai Don, Chicken Katsu Don.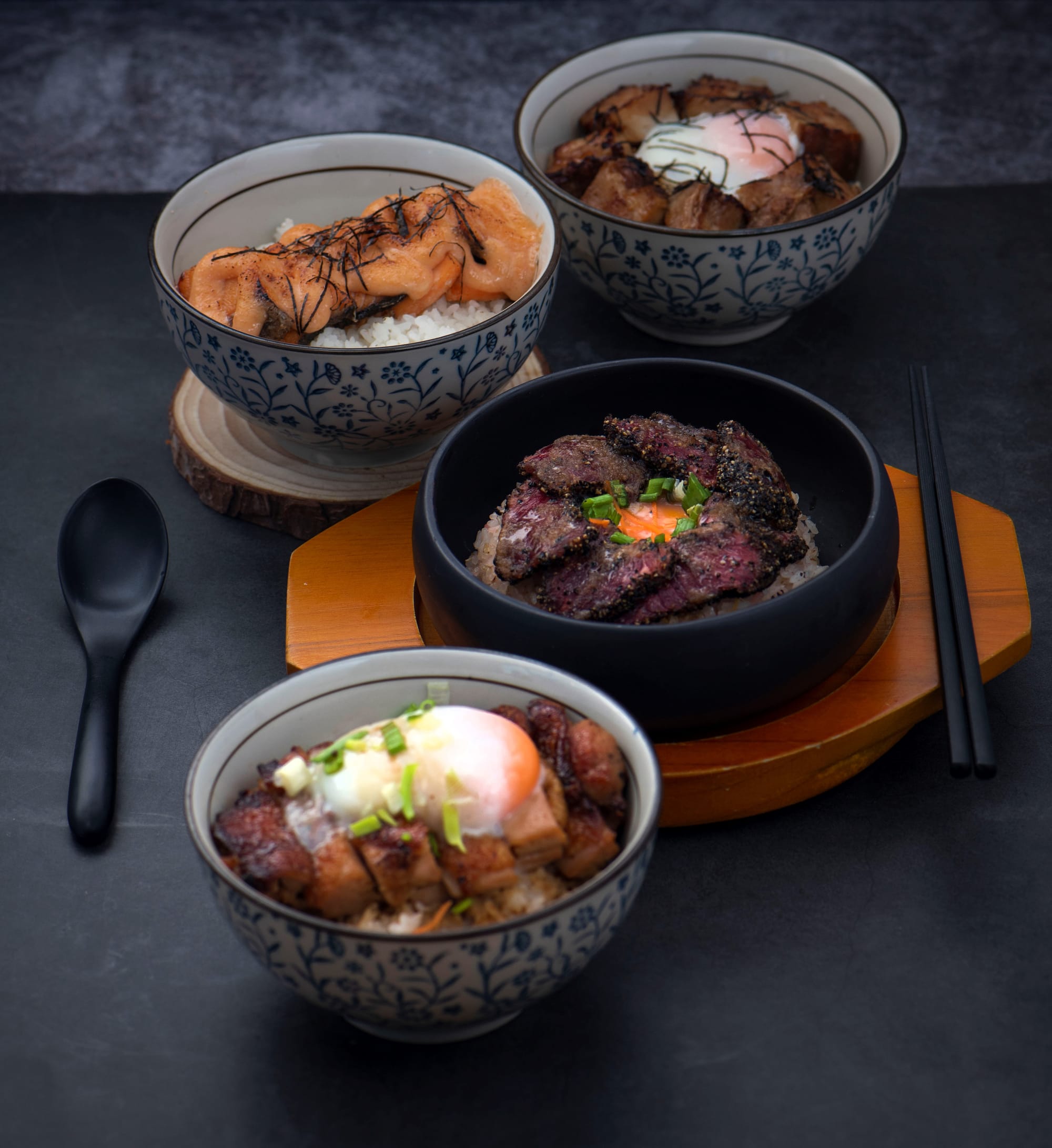 Although the Premium Don is the priciest donburi we have on our menu (S$18.90+), it is our customers' favorite. Specially seasoned with ingredients flown in from Japan, the fluffy white rice is cooked up to have a fragrant and savory bite. The seared beef slices on top of it is sweet, succulent and slightly smoky. As icing on the cake, there is an onsen egg.
Regardless, we do our best preparation for our donburi. Take our Chashu Don for example. With carefully selected quality pork, we sear it and then simmer it for hours for tenderness. We then mix it with our own Miryoku special blend teriyaki sauce.
Have you had your rice? Have it at Miryoku.